International Road Transport

History of our company
The company was founded on March 11, 1989. Since then, we have been continuously performing international transport services. The development of the company has undoubtedly contributed to the reliability and meeting the expectations of the customer.
We serve in all Europe.
We specialize in transport to the Eastern markets-former CIS countries.
We have our own service workshop and TIR washer.
We belong to the Association of International Road Carriers in Warsaw.
We have transport insurance for 300thous. €
We are members of the TimoCom transport exchange 030333
We specialize in transport throughout the European Union and in the east, including the CIS countries. We have permanent EKMT I-II-III permission groups with the ability to drive from Greece, Italy and Austria to Russia. Since 1993 we belong to the ZMPD in Warsaw. We also participate in the TimoCom Transportation Exchange No. 30333. We provide truck repair services and parking services. On the premises of the company is the service of chillers Thermo-King.
 OFFER
We offer transport services on international routes using refrigerated set and tarpaulins adapted for carriage:
fruit,
vegetables,
mushrooms,
FMCG products,
dairy products,
sweets,
flowers,
medicines,
And other agro-food products sensitive to temperature during transport (fresh and frozen products).
GERDEX's transport takes place throughout the European Union and towards the east, including the CIS countries.
 FLEET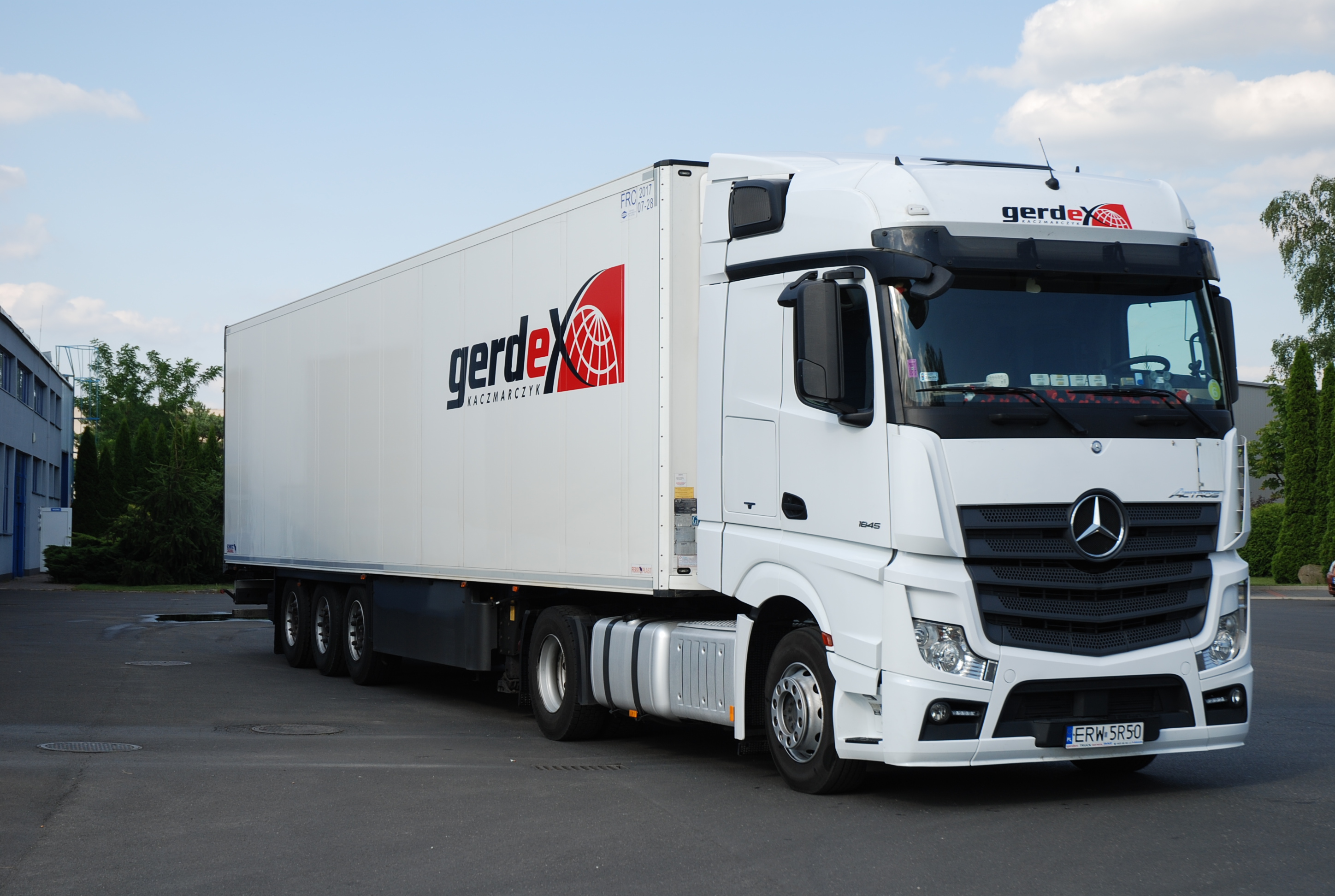 In our offer for your disposal we have 50 refrigerated set and tarpaulin vehicles, Mercedes trucks ,MAN and Schmitz and Koegel semi-trailers.
Eco-friendly tractors of proven Western brands such as Mercedes and MAN and semi-trailers with 33 euro pallets.
All cars are equipped with cell phones and GPS tracking systems.
 Contact

Contact phones:
tel.\ fax (+48)  46-814-20-38
tel.\ fax (+48)  46-814-06-14
e-mail: gerdex@gerdex.pl
Company owner:
Gerard Kaczmarczyk
tel. +48-601-18-00-18
Company address:
International Road Transport
Gerard Kaczmarczyk
96-230 Biała Rawska
Dańków 12
NIP 835-000-11-80
Mailing address:
International Road Transport
Gerard Kaczmarczyk
96-200 Rawa Mazowiecka
ul. Mszczonowska 36
Director of transport and forwarding:
BERTRANS S.A
International transport, TIR car wash
Chairman of the Board
Artur Przygodzki
(English, Russian)
tel. +48 601 633 733
bertrans@vp.pl